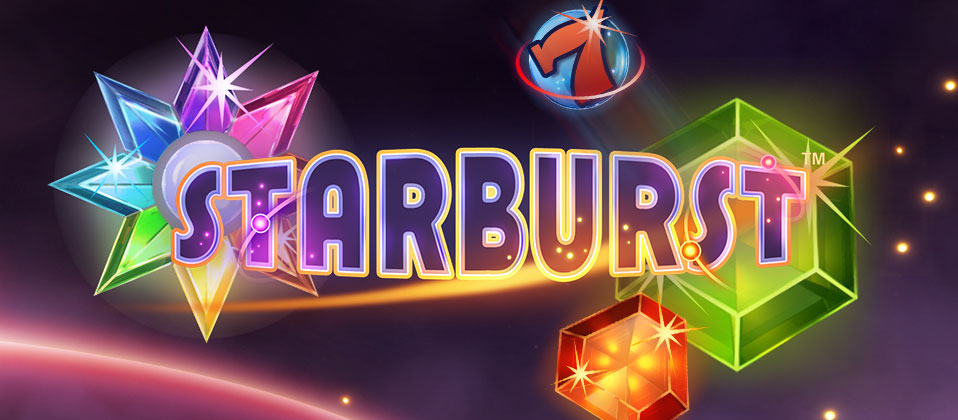 Starburst Pokies Review
The Starburst pokie may be a simplistic game at its core, but there is a reason this game has fast become one of the most popular in the NetEnt arsenal. This is a game that you will genuinely enjoy playing, we certainly did.
How to Play Starburst Pokie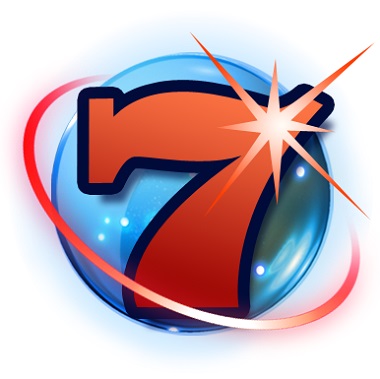 The Starburst pokie is a video slot designed by NetEnt. There are 5 reels and 10 paylines. The house edge is 3.9%. This is a low volatility pokie. The minimum bet is 10 cents. The maximum bet is $100. The maximum you can win on this game is $50,000. Probably not going to hit that, though. You will need to be betting the maximum amount for starters!
When you dive into the game for the first time, you will easily be able to see where the team at NetEnt got their inspiration from. It is all around those games that you find on Facebook. You know, the gem-related games that we totally cannot mention here for trademark reasons.
But anyway, this means that you can expect the game to be simplistic in its style. The colours are beautiful, and it is unlike any other game that you have played before, unless you have played one of those Facebook games, then you would have done.
The game is designed to be simple. We feel that one of the main intentions of this pokie is to pull in people who have not really played pokies before. This means that the overall gameplay is going to be simple. Like, incredibly simple! So, if you are expecting to jump into the Starburst pokie and expect it to be complicated, look elsewhere. It is a barebones game. A fun game, but very barebones.
Bonus Rounds & In Game Features
There is just a single feature to be found in the Starburst pokies. This comes in the form of a wild. Now, as with all other games, the wild acts as a replacement for any other symbol out there. If you get one on the reels, then you can win some cash. However, it is also a bit more unique than that.
If you get the wild on reels 2, 3 or 4, then you will get a free respin. The wild will be stuck in place. This is, of course, if you do not win on the spin. The maximum number of free re-spins you can get is 3. So, even if you get more wilds during that little 'bonus', you are not going to get another spin, which is irritating to say the least.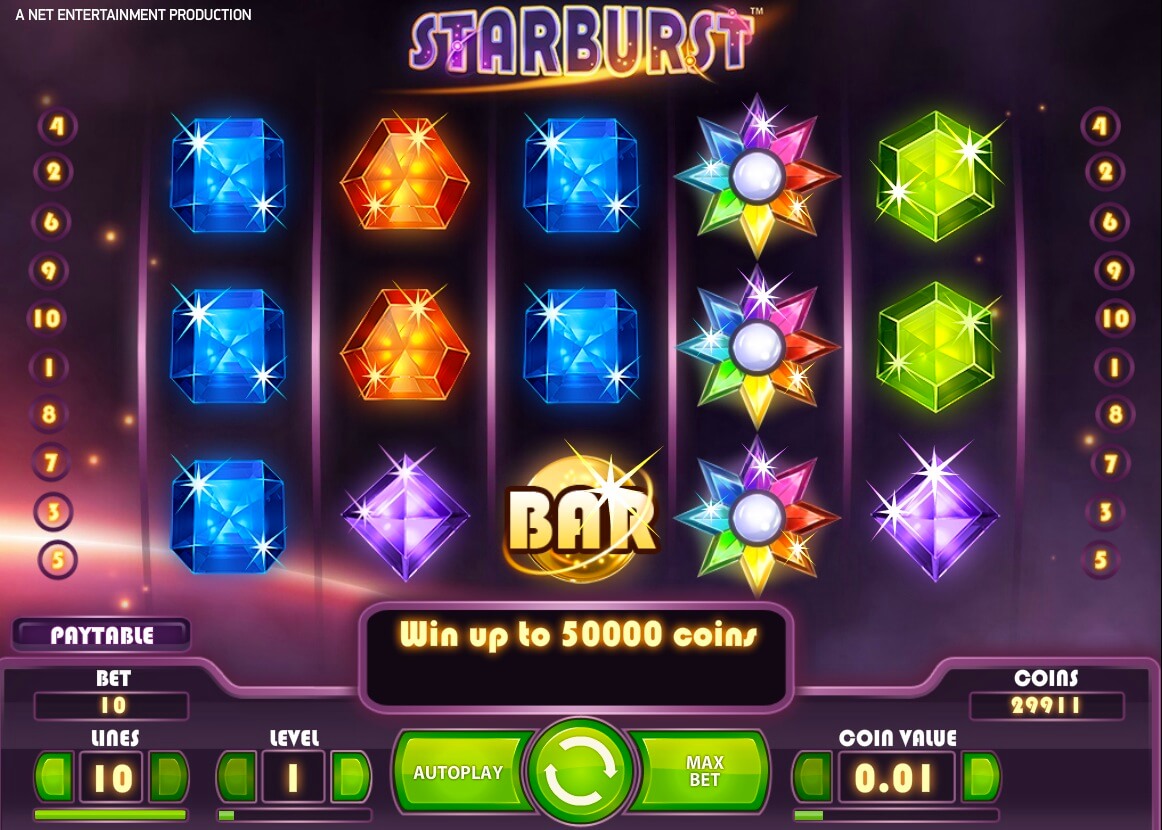 Starburst Mobile Pokie
This is a game which has obviously been designed for the mobile crowd. Therefore, it only makes sense that the Starburst mobile pokie works so well on mobile devices. The colours pop out amazingly well. The gameplay is smooth too. You can think of this as being akin to one of those games that you find on Facebook, only less annoying and you can win some cash!
Summary – What Do We Think?
The Starburst pokies is a simple game, but it is a fun game. That is all we can really ask. While NetEnt have designed this game for the 'social media' crowd i.e. new players, experienced players will be able to enjoy this game too. Sometimes, we want to go back to something which is erring on the simplistic side of things, and this is exactly what the Starburst pokie delivers. Simplistic gameplay, but also boasts a whole lot of fun to boot. What is not to love about it?
The only real downside, for us at least, is the fact that there are not a lot of features in the game, just one, in fact. Eventually, this feature becomes monotonous. It also becomes annoying that the feature also has a pre-defined cut-off point.
This means that it is not all that lucrative. Granted, it is going to be a good stepping stone to other awesome things about the game, but we do wish the feature offered a little more than what it brings to the table. Oh well!
If you want to check out the Starburst pokie, and we know you do because it is a thrilling game, then you can head to any website which offers NetEnt games. We know that they should not be that difficult to find, but our team have spent a lot of time putting together a list of some of the new online casino sites in Australia, we recommend that you check it out!
Where To Play Starburst Pokies?